designed around the beauty of figured eastern yellow birch
The GC Studio is a brilliant old-world hybrid of classic acoustic guitar sounds expertly handcrafted with fresh yet contemporary stylings. It is more traditional archtop than the Thorell FV model and packs a quick and woody response with world class playability. It is built from Mastergrade Figured Yellow Birch back and sides and a deep carve European Spruce soundboard. The GC model delivers clear bell like tones remiss of harshness. The harmonic structure is rich deep and full, yet still clear. The GC model was developed in cahoots with the brilliant tour de force Bay Area based guitarist George Cole. George wanted a guitar that felt old immediately when he opened the case. Like it had been old in the case for many decades. But he wanted the guitar to not just feel that way he wanted it to play that way. Respond that way. He wanted the guitar to have the breathy age of a brilliant instrument of the classic Cremonese age, with resounding punch and time-tested buoyancy. But he didn't want it to look like that. He wanted all the freshness of the best of todays modern boutique benchmade guitars which is why he came to Thorell Guitars.
15 inch lower bout
SHORT AND LONG SCALE AVAILABLE
EBONY fretboard and appointments
hand selected high grade figured eastern yellow birch back and sides
high grade hand selected aged spruce soundboard
HIDE GLUE DOVETAIL NECK
GRAINED IVROID BINDING
SLIM C CARVE NECK
12" RADIUS
MORE SPECS ON PRICING PAGE OR..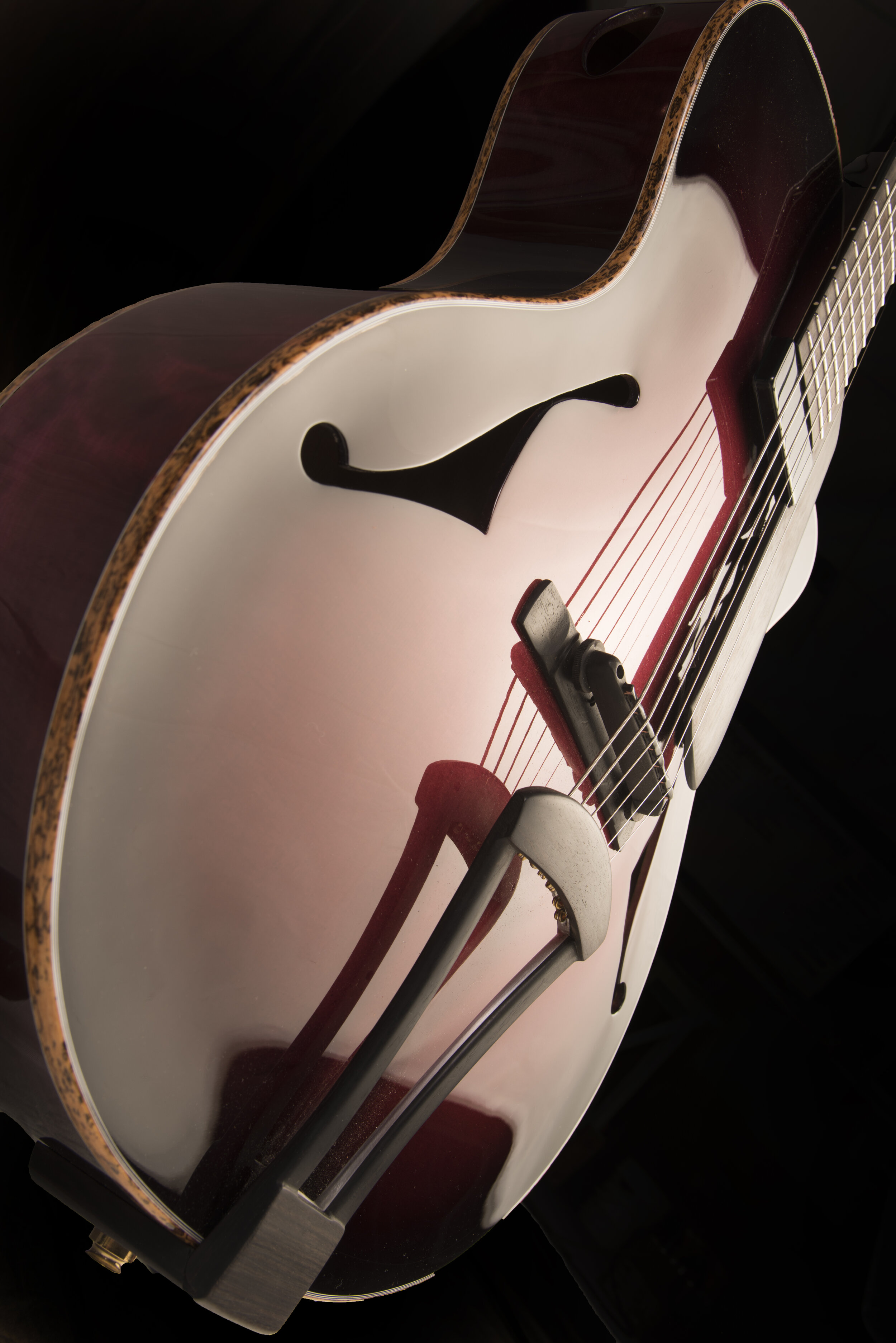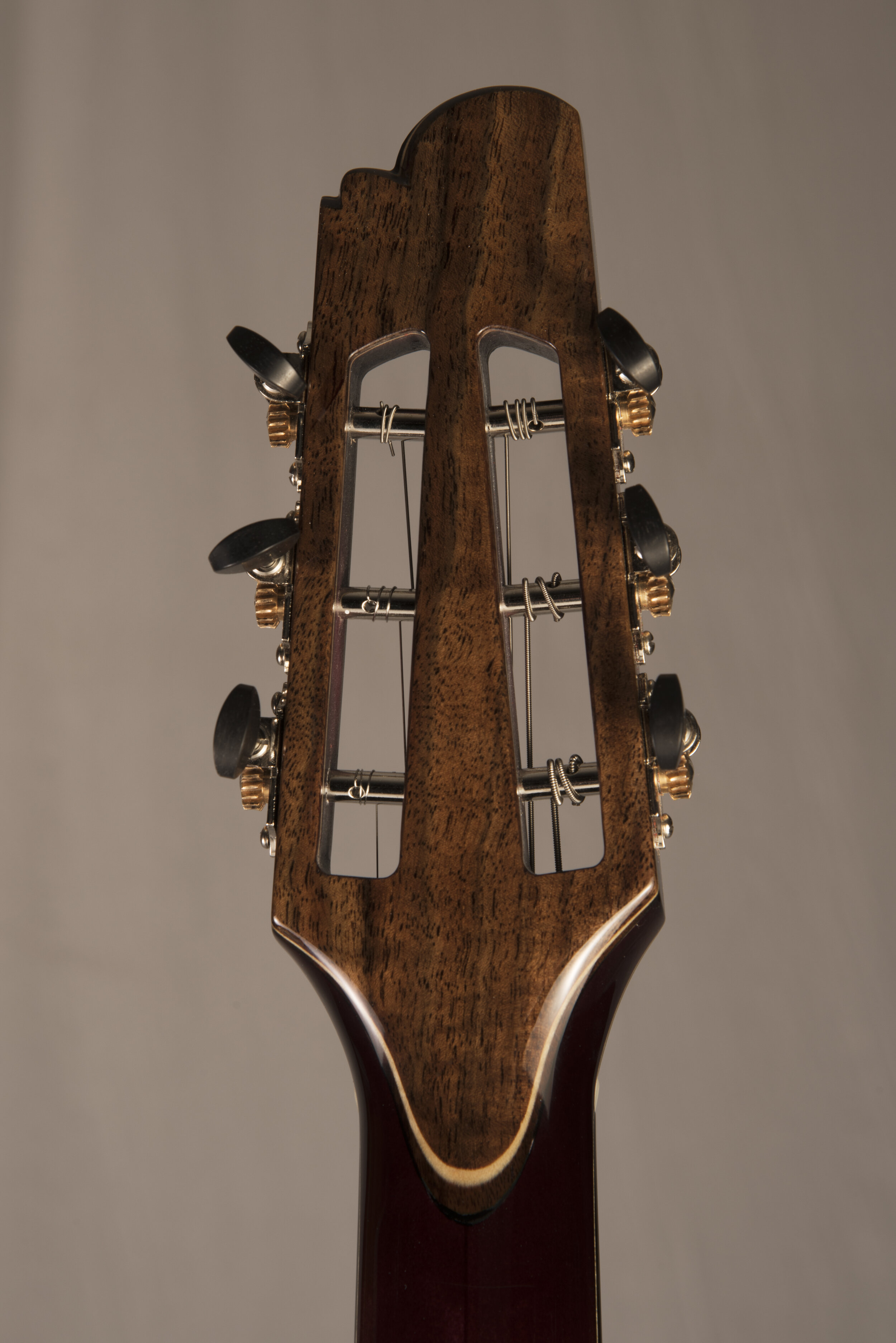 GEORGE COLE
Georges extensive history traversing genres, and has kept him at the cutting edge of his instrument since his "BAMMIE" award winning days with pop rock band Beatnik Beatch. He has performed with Warren Zevon, Buster Poindexter, Joe, Walsh, Ringo Starr, and Queen producer Roy Thomas Baker among others. Cole has always had a second life in gypsy jazz however. He is the co-founder and director, and curator of guitar and violin for the Annual Esprit de Django et Stephane Festival at the Freight and Salvage Coffeehouse in Berkeley California. As of 2013 he performs with the David Grisman quartet along with his own fresh and must hear hybrid acoustic Americana projects. He is currenty working with an exciting new band Bixou Bixou.